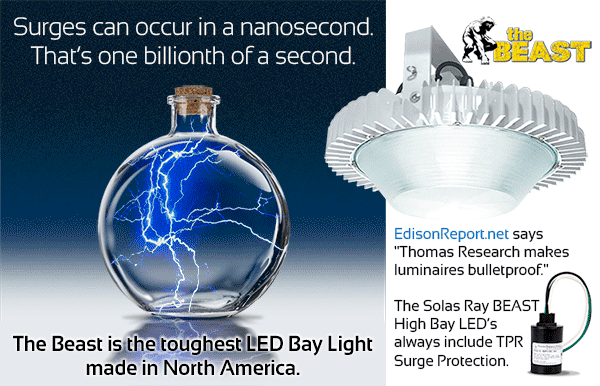 GREAT USA MADE PRODUCTS GETTING BETTER!
Our "Flagship" No-Glare Bay Lighting Series . . .
Experience high quality commercial & industrial bay lights in the lighting industry.
Significant, Positive changes & enhancements to our High & Low Bay Lighting is a continuous effort to provide and maintain the absolute best Bay Lighting in the industry.
The only way to realize how great our lighting is, is to contact us or one of our many authorized representative agencies, compare side-by-side to any bay light in the market.

Judge & Make the Decision by Performance!