At Solas Ray Lighting, our focus is on the light. Our mission is to provide superior lighting products with exceptional illumination and light distribution utilizing state-of-the-art technology and components.
History
Solas Ray Lighting is a division of Continental Inc, an engineering company established in 1985. Continental has over 30 years of engineering development work in automotive lighting with over 50 patents recorded by the US Patent and Trademark Office in lighting innovations. Continental was born when the new technology of halogen light bulbs created a revolution in automotive lighting allowing engineers to create distinctive aerodynamic headlamps customized for each car model.
With the advent of high brightness LEDs, the engineers at Continental realized they were on the cusp of another lighting revolution and wanted in.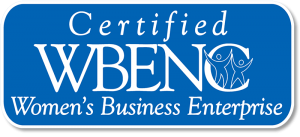 Judy Nagengast, CEO, works tirelessly in keeping everything working at maximum potential.
She maintains a pulse on the companys' day-to-day operations and is proud to state that Solas Ray Lighting is a woman owned enterprise.
Solas Ray's Chief Engineer, Bill Nagengast, has been involved with lighting design, optics and engineering for over 33 years with 20 patents in lighting to his credit. Bill also has an artist's eye, being classically trained in art and making his living as an artist for several years before changing careers to lighting.
When introduced to Architectural LED products, Bill noticed a stark absence of anything but the most rudimentary optics. Bill states "the light output is there, but it's just not spread to where it really needs to be. Also, many products had a lot of glare, which basically adds up to light just not being controlled." So armed with his formal artistic background and understanding of optics, Bill and his engineering staff set out to create products with exceptional illumination – putting the right amount of light where it is wanted and nowhere else. This hard work and dedication has resulted in extremely efficient lighting fixtures with smooth, even light distribution, low glare and exceptional light output.
Future
The engineers at Solas Ray Lighting are intensely interested in the daily advancements in LED technology and how they impact the products under development. New technology is embraced and quickly incorporated into new products or used to improve existing products. Solas Ray's goal is always to be on the leading edge of technology with the purpose of creating the brightest, most efficient lighting products possible.